Sunday, September 10, 2006
Friday, September 08, 2006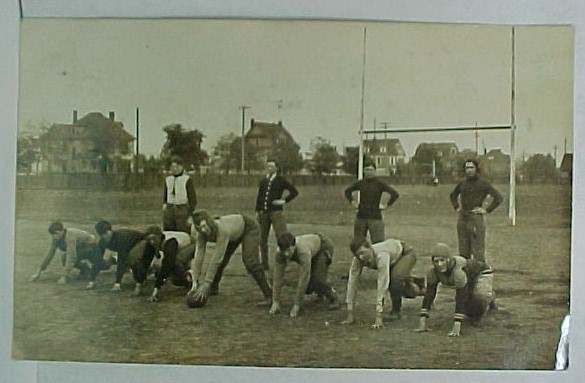 one of the things i love most in life is sport. pretty much in any variety. but chief among them is football. and usually, at this time of year, i'm pretty jazzed about the season on both the college and the pro level. but for some reason, this year i find that i am almost beside myself with giddy anticipation and excitement. i rarely watch preseason stuff, but this year i savored every game i could watch. when the tigers are rated early in the top ten, my hopes are usually quickly dashed as history has shown they typically can't handle the hype. when the 'boys do something embarrassing and bone-headed (like hire t. o. in the off season), i sometimes find it difficult to proudly wear the silver and blue star. when the institution i teach for continually exalts the young men who wear the maroon and gold on thursday nights while showing a blatant disregard for their academic welfare, i typically find it taxing to hope they do well. but this year feels different. the tigers have cultivated an environment of success (both on and off the field), the 'boys still have a coaching genius at the helm who has yet to cave into the prima donna showboat, and the young men in the maroon and gold are still showing up to class in the third week of the semester. so - it is well with my football soul. as i sipped on an unbelievably cold adult beverage while watching the steelers/dolphins game last evening, i contemplated why the overwhelming good vibes pervade this new season. and i think it is because last season was such a blur due to that little storm you may have heard of named katrina. in all the hustle and bustle to assess, clean up, and help out, some of life's smaller pleasures - like watching football and having a cold one - sorta faded into the background. but it's a new season and not even a blip thus far in the tropical storm department. so - whoever you are out there and whatever team you pull for or against, i hope you have as good a time this season as i've had the past several weeks.
Posted by

e. l. wood
at 9:37 AM
2 comments:


Friday, September 01, 2006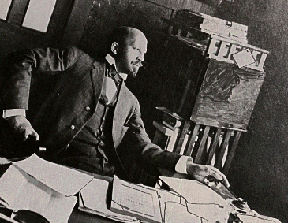 in 1903, one of my favorite writers, w. e. b. dubois wrote of america, "The problem of the twentieth century is the problem with the color line." And yet, during the twentieth century our country saw incredible strides in race relations in all facets of life. to name just a few: the end of jim crow, 1954's brown vs board of education decision (made segregation in public schools illegal), 1964's civil rights act (made discrimination in employment illegal), 1965's voting rights act (insured voting rights to minority citizens), immigration and national services act of 1965 (drastically altered immigration policy), 1968's civil rights act (made illegal discrimination in sale and rental of housing), and 1972's gale vs collier (ended racial segregation in mississippi's state prison, parchman). all of these historical strides in race relations, and more, happened in the twentieth century. some even before dubois' death in 1962. history records the success stories of minorities throughout the american landscape during the twentieth century. twenty four black women, seven hispanic women, and three asian women have served in the united states congress. it is not difficult to create a list of the colin powell's, the walter williams', the oprah winfrey's, the tiger woods', the spike lee's, the denzel washington's, the bioncye's, the jackie robinsons, the shelby steele's, the osceola mccarty's. it
IS
difficult to exhaust the list. and yet, six years into the twenty-first century, concerted efforts to make the color line an issue in the new millennium persist. the latest attempt is via
cbs' survivor:cook island
reality television series which pits asians, blacks, hispanics, and whites against each other. even as a metaphor, this portrayal of "reality" reflects neil postman's claim that we truly are trying to "amus(e) ourselves to death." be that as it may, i would like to recount an experience i had this summer that runs counter to the notion that america can not break free from the history of racism. as i was driving on I59 in alabama between the rural communities of hixon and epes, i saw two cars jockeying for position. one vehicle was a moderately priced, newer suv; the other a twenty year old beater. both vehicles were being driven by white drivers - one in their late twenties, the other in their mid thirties; one a man; one a woman; one license plate was from alabama, one plate was from mississippi. who was how old and driving what i'll leave for you to decide. on one vehicle the bumper sticker read, "Al Sharpton - 2008." on the other vehicle the bumper sticker read, "Condi Rice - 2008." now i'm not sure what dubois' ultimate take on the state of race relations in 2006 america would be, but i'd have to think he would get a charge out of that vision i witnessed on what too many folks see as the road to perdition.
Posted by

e. l. wood
at 9:51 AM
2 comments: